Barbel Quinto Vegetable Preparation
Already in full use in several high profile British kitchens this fabulous Swiss vegetable preparation machine, has proved itself to reduce waste and maximize skilled labour without compromising the highest possible standards.
With a choice of over 40 different cuts, the Barbel Quinto has a unique slicing cut technology, which keeps the delicate cell structure of the Vegetable or Fruit intact, massively increasing the lifespan of such produce. It can slice as thin as 0.7mm; it can produce perfect Juliennes and Brunoises, and can even dice a kiwi fruit or banana.
(Capacity up to 30kg per hour)
Leaflet
Download PDF
Anliker Website
Spiralizer Demonstration'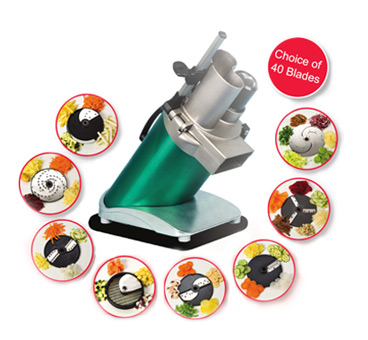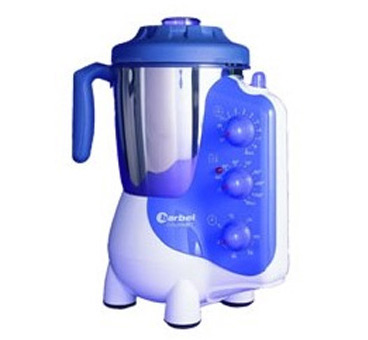 Barbel Gourmet
This tried and tested machine blends to the highest density and rescues split sauces in seconds. It will also grind, chop and grate with tough hardened steel blades that will never need sharpening. At the touch of a button this Super Blender also COOKS at temperatures between 40º and 105º, ideal when preparing soups and temperature sensitive sauces such as Beurre Blanc and Hollandaise. The Barbel Gourmet has been tried and tested by numerous leading restaurant kitchens throughout the UK.
Barbel ThermoChef
At last a Thermal Blender that does not cost the earth!
The amazing new kitchen product that combines more than 12 functions in one has arrived exclusively at Barbel.
The Barbel ThermoChef will not only save you time, it will astonish you with its ability to chop, mix, whip, grind, mince, juice, blend, beat, heat, knead, steam and weigh ingredients. Our comprehensive Recipe Manual inspires culinary ideas that put great emphasis on health, nutrition.
The scales make it easy to follow specific diets such as gluten free, high protein, low calorie – the list is endless!
This super Blender also COOKS from 37°C to 100°C.
Don't miss out! Take advantage of our fantastic Winter Offer

Bakewell Cook Shop Belvoir Website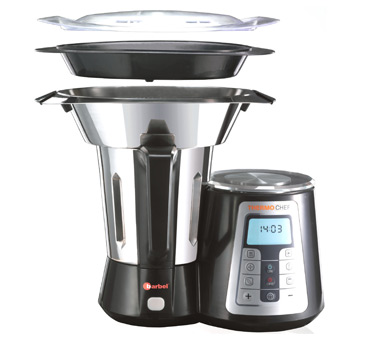 LoCooker
Why LoCooker?
Made in Britain, the LoCooker is a very versatile, highly cost-effective, piece of modern day kitchen equipment. It aims to progress forward the current techniques of sous vide and the trusty water bath usage whilst giving a more user friendly and compact method of cooking at lower temperatures.
Leaflet
Watch Demo
Hotmix Pro
Efficient and versatile unit with the ability to blend, mix, liquidise, grate, crush and can even be used as a slow cooker. Machine features turbo action option to invigorate food as required and can hold up to 250 recipes, with five steps for each recipe. Great for cooking soups, sauces and risottos. Capable of making cold and iced drinks, this multifunctional machine has a diagnostic guide for repairs and maintenance, making it easy to use for a variety of jobs.
Ideal for producing highest standard nutritious food in Care Homes and 'Special Diets' in hospital kitchens.
Leaflet
Specification
Visit Website